Search Engine Optimization (SEO) is a highly competitive game. The stakes are high and everyone wants to be on top. SEO is a complex, ever-evolving field. Long gone are the days when you could just hack together a few backlinks and watch your competitors' organic traffic plummet. As the industry continues to advance, SEO specialists and experts must stay on top of SEO trends or risk being left behind. 
It's difficult to imagine what search engine optimization will look like this year. What are the current trends shaping today's search? How will artificial intelligence, machine learning, and voice search impact SEO? And what could this mean for marketers as we look to the future of SEO? For answers to these questions, keep reading…
What could this mean for digital marketers as we look to the future of SEO?
SEO is still a critical component of digital marketing and has not lost its importance. A new era demands a new SEO mindset. Stay attached to the old one, and you're doomed. Those with an outdated mentality thinking that more links and keyword volume is everything, will fail.
The path to SEO victory is often a bumpy one. To win in SEO, many marketers must be creative and work together in an increasingly competitive industry. Google and all its algorithms function through neural networks and semantic analysis, and in order to optimize our SEO strategies, we must understand how technology affects us. It's not enough to just know how algorithms change our SEO strategies, but we also need to know how our own minds create our external reality, like:
How do we search on the internet?
What do we click on?
How do we interact with what we see on the screen?
Google is a mind-boggling machine, but in a way, it operates like a human mind. If you input the right information into the search engine, you will be given the information that you need, and then it is up to you to choose what to click on and respond to.
What are the risks to your business?
If your website depends on traffic from organic search, then you're probably feeling the pain constant changing of Google's algorithm. Though it was just a routine update (part of the Googlebot's learning improvement), many businesses will always be affected and probably in the dark knowing about what they need to do to maintain their search rankings.
At the end of the day, if you build your business on another company's platform, you're always at risk. That's true whether you're selling products on Amazon, advertising on Facebook, or creating content to rank on Google or Yandex, if the rules, policies, or trends in SEO in platform change, your business could be in trouble.
What's new and what will be active?
Here's what you've been waiting for. I've been reading some articles saying that SEO would be dead soon, but don't believe the hype, I'm sorry to tell you this, but SEO is not dead. SEO will stay for a while.
Search Engine Optimization is one of the important digital marketing strategies to grow your business online. As you plan for 2022 SEO strategies and beyond, it's very essential to determine what strategies are becoming obsolete and which strategies will definitely work in this year and in the future. So, let's take a look at these new SEO trends that you may want to take not for your next SEO campaign strategy.
1. Taking user search intent seriously
You may have heard the expression "content is king." Well, if that's true, search user intent is a prince of a close second. Google's primary goal is to connect its users to the information they want as quickly and easily as possible. For all the talk about algorithms, machine learning, and artificial intelligence, it's not surprising that Google wants to do a good job at this mission.
Google has been focusing on user search intent for years and this trend still holds true for this year. User search intent works on how people use search engines to find you and how you can provide the best answers for their needs. This is a significantly more complicated function than it used to be, which is why we're going to break down the basics of user intent and explain how you can use it to your advantage.
People searching on the web are looking for direct answers to their questions, problems and issues. In order to provide them with the best possible results, it's important to understand what are the common issues that people are facing. One of the best ways to do this is checking what is already ranking for your page's LSI or keyword phrase.
So, for example, if you're trying to rank for "how to earn money online", you have to look in the search results which pages are ranking well, and find out how they did it and how they answer the search query that makes them rank.
Your job as an SEO Professional or a Digital Marketing Manager is to figure out:
What is the best way to present the information they need?

How to effectively use keywords and search queries to attract your target audience?
Based on the search results, you can get an idea of how to approach your content.
2. Visual and Voice Search Optimization
As more and more people interact with the web via smartphones and laptops, search is quickly moving beyond merely typing keywords into a text box. Instead, people are increasingly turning to voice search and image search as ways to find what they're looking for.
Well if you'd ask me, the future of search engines is both exciting and a little scary. Image Search and Voice Search are now a reality, and they're here to stay.
Businesses are discovering new ways to drive traffic, leads, and revenue through newer search mediums. For example, depending on your current business and target audience, these recent search mediums like image and voice search can offer you a low-competition option and provide an alternative way to drive traffic and leads.
Optimize image for image search
Yes, images are incredibly important. They help to make your content more appealing and accessible to your readers. But they are even more valuable in the realm of SEO. It isn't called Google Images for nothing! Users are becoming smarter in searching for information by taking pictures. In fact, if you're looking for something, you can search for a picture in Google instead of text.
With its power to bridge the divide between mobile and web shopping, visual search in its early stages has the potential to be a big deal. Already available to us through Google Lens and Pinterest Lens, visual search is beginning to make waves. As developers continue to perfect this technology, visual search will become more prevalent and powerful.
Let's say for example, you're at your desk, and your co-worker spot something cool on your desk. He sees your cellphone case that's aesthetically beautiful. She snaps a picture of it with Google Lens and is directed to the seller's site with more information about the cellphone case, that's where visual search comes in.
So, how can business owners or marketers optimize their content for better visual search traffic? Let me share with you some tactics…
1. Make sure your images load quickly
Pages that use images often can take a lot of time to load because they need to download a lot of data in order to display the images properly. To save on load times, it's best to keep less than 100 KB per image. This helps them not take up as much space, and so the page can load faster.
You can reduce the size of your image by using a free image optimizer online. This great tool will compress and resize images for you.
2. Create a Visual Identity for your brand.
Develop a unique and be consistent with your brand aesthetic across all visual assets. Brand consistency is a top priority for any company, and it's important to have a unique and cohesive branding strategy. This will help search engines understand your brand related to a particular style.
3. Optimize your images to capture organic traffic.
When search the web for images, search engines can help by automatically generates a title, meta tags and other descriptive information to best describe each result. This helps users decide whether or not to click on a result.
Make sure to tag and describe your images with keywords that people will find you by searching. This is a great way to improve your image SEO.
4. Optimize the placement of your images
One of the most important aspects of imagery is where it is placed. You might have thought that you could just upload an image and place it anywhere. But the truth is, there are some guidelines for the most optimal positioning.
One of the most essential things to keep in mind is to place your main image above the fold. You want to grab your reader's attention immediately, so make sure this image is engaging and related or does speak for the content.
The second thing you need to think about is the alignment of your images. When posting images, we recommend that you center them or align them to the right. By doing this, you are following a basic design principle – making it easy for readers to follow along. Most readers (except Japanese) read from left to right. If you left-align images, it's much harder for them to follow along with the text.
Tips for Voice Search Optimization
The world may have been a digital place before, but now gadget users can take it to the next level. People can now use their voice to control every aspect of their lives. They can use their voice to send messages, search the web or control their smart devices.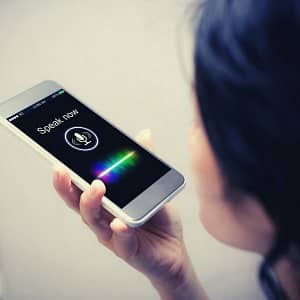 According to Search Engine Journal, 53% of consumers use voice search to find information about a local business on the internet. So, as a business owner or a marketer, how are you going to keep up?
The answer: use question keywords and long tail keywords for voice search optimization.
If you noticed, (for sure you do it too!) people tend to ask the entire question when using voice search devices instead of just putting the short-tail keywords using the "traditional way" of searching – typing the queries. For example, you would ask, "Hey Alexa, where can I find the cheapest restaurant in Los Angeles?"
Voice searches are different from text searches because they often ask questions. Obviously, voice search queries generally have question words. Therefore, adding the 5Ws and an H (what, why, where, who, when, and how) in your keyword is important to make your content more relevant for voice search.
What: Highlight the benefits of using your keyword
Why: intrigue readers and encourage them to learn more
Where: focus on your topic and where readers would search for it
Who: target your audience and appeal to their needs
When: provide information on a timely topic
How: provide step-by-step or a list
3. The rise of artificial intelligence and machine learning
AI is the science of making machines smart. We can teach machines to be like humans. We can give them by giving the program to have the ability to see, hear, speak, move, and write.
We're beginning to see an increase in the use of AI to improve the performance of search engines. We've even seen some examples of AI being used for semantic text analysis, or finding the meaning of sentences.
With Google seeking to answer complex questions with simple, conversational responses and brands looking to increase conversion rates through chatbots and personalized suggestions, AI will continue to be a vital tool for online marketers or SEO professionals and experts.
4. Optimizing Google Discover for positive user experience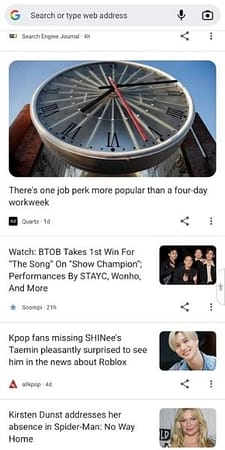 In 2016, Google launched its feed feature. It was later revamped in 2018 to its current version called, Google Discover.
This app is an extension of the Google Search app that provides "timely" articles and videos that are related to your interests, location, and recent search activities with the goal of eliminating the use of the search function. Since the revamped, Google Discover has gained over 800 million monthly active users.
SEO professionals are everywhere trying to understand how Google Search and the latest version of Search, called Google Discover, work together. Most importantly, they're trying to figure out how they affect your organic ranking on SERPs and what they mean for SEO.
Optimizing for Google Discover can be tricky, but with a little creativity. Just continue to do what you've always done in SEO and always focus on the user experience.
5. Long-term and Sustainable SEO Strategies
Sustainable SEO is about using Search Engine Optimization (SEO) concepts, strategies, tactics, and implementation that can withstand changes in the way Google operates. As long as your site remains relevant to the users' needs it will continue to be ranked by the search engines. In short, Sustainable SEO focuses on the big picture and long-term results.
In modern SEO, White Hat SEO strategies are now considered as sustainable. Long-term SEO strategies have proven to be more effective than those with short-term commitments. And to achieve sustainability, you need to have a routine. Use SEO tools to monitor your results.
And if you want to avoid penalties and achieve long-term success, you have to avoid focusing on quick, short-term SEO tactics for results. Keep measuring your performance and results as sustainable SEO has to do with thinking about what content would benefit your audience the most. If you keep them in mind, don't worry, I can assure you that you'll always be on the right track.
SEO Trends in a Nutshell
SEO is one of the most important aspects of an online presence. And SEO trends are important to keep up with even though, it's hard to keep up with the changes because they are constantly evolving (for good), they can help you determine which aspects of your SEO campaign can be improved or adjusted to be more effective. Whether the search engine algorithms have small changes, these changes can make a big difference in your rankings.
Analyzing these trends allows you to make informed decisions about how your SEO campaign can be improved. Small changes in your approach can result in big changes in your rankings.