It's 2022 (year 3 of the pandemic) and the economy is still struggling. You've been working at your 8-to-5 job, and it seems like you can't make ends meet. Or maybe you've already done that and are looking for a way to make some extra money or have a passive income.
As the economy continues to evolve and becomes increasingly unstable, many of us have begun to reevaluate how we're going to survive. For some reason, we get stuck thinking that our full-time jobs are all we can ever have. It's time to think about what else is out there for you!
Why hustle?
I know you might have heard of side hustle or sideline as what someone called — activities we do to make extra cash on the side. But what if you are a full-time worker, working in an 8-5 job and have no idea how you can turn some of your savings into an additional income stream?
By the way, money is not the only reason why you should have a sideline job: if chosen wisely, side jobs can be a good way to combine work with your passion. Sure, it can be a pain to juggle a bunch of different things, but it's important to keep in mind the benefits that come with side hustles. It'll help you build your personal brand, diversify your skill set, and put money in your pocket while you're waiting for your first stream of income to start coming in. Here at Kathlin Virtual Assistant, we have provided you with a list of the top 9 side hustle ideas to start in 2022. let's take a look at them…
1. Sell your Photos Online
With the rise of mobile photography, we're starting to see the birth of a new profession: photography. There are now millions of mobile photographers taking pictures and sharing them online—and their audience is growing. You can take pictures with your smartphone, edit them, sell them online, and make a pretty penny from it.
How to make money from photos?
Selling photos online can be a great way to make money, and it doesn't matter how big or small the photos are. All you need is a phone, a photo editing app, and the ability to take quality photos. You can sell them on Stock Photography sites like Shutterstock, Deposit Photos, Alamy, Adobe Stock, and many more.
You can also use sites like Fiverr or Upwork where you can sell your skills. People can hire you to take photos or to edit photos. Or, you can also get paid for doing photo shoots. You can get paid for giving tips on how to take better photos. So, you can choose a skill that you are good at and start working on it.
Keep in mind that you can't take advantage of this income opportunity unless you have something valuable to offer.
2. Monetize your blog
So you have a talent for writing? Why not earn money from it? If you have a website, monetization is the solution.
A blog is a personal website which is basically a diary or journal in which you can share your thoughts, experiences and feelings with your friends, family and even the public. You can write about anything that you want – your passion, opinion about something, your story, and so on. A blog can be anything from recipes to a review of a book that you read.
How to make money from blogging?
Add Banner Ads to your blog site
With your personal website, you can generate income through banner ads. Though these ads are annoying, they are good at blending in your page, making the ads appear to be part of your site's layout.
In order to understand what a banner ad is, I would say that it is an ad that appears on any part of your web page and if it is clicked on, you will be directed to another website to get more information about the product/services that they promote. You can create a website with AdSense or any other advertising network and add the banner ads to your web page.
Write an E-Book
If you love sharing tips and advice, you can also take most of your content and create an e-book and sell it online. Writing an e-book has become a trend in today's world, and it is one of the most popular ways to make money. Writing an e-book can be a profitable source of income for you. There are many e-books which are available on the online market and some of them are very knowledgeable and inspiring.
If you want to make money from it, then you need to make an e-book that can generate sales. For this purpose, you need to do some in-depth research and find out popular topics that could generate sales for you. Writing an e-book has become a trend in today's world, and it is one of the most popular ways to make money. Writing an e-book can be a profitable source of income for you.
Ask to pay for Guest Post (Guest Blogging)
This only applies when your site is already generating a lot of traffic. Believe it or not, webmasters and even SEO people (like me) love to guest blog on high-traffic websites.
Why? because we get shared traffic and exposure from your website. This is also a great way to get backlinks. In fact, many webmasters and SEO people love to guest blog on high-traffic websites. So, if someone sends you a pitch about writing your blog, ask for a publishing fee.
3. Teach your Native Language
Are you a bilingual or a multilingual? If yes, this is your chance to showcase your linguistic skills and earn some money!
If you haven't heard about teaching languages online – please don't skip this part! Did you know that there are so many amazing online applications and websites just for learning language? Yes you've read it right. Since I was into learning Japanese, I studied Nihongo online and learned Japanese from a native speaker for $20/hr, so I know a little about how it works.
If you have certification or are just proficient in a language, you can sign up online or offer your service on the Facebook community and teach your language to those who are interested and struggling to become articulate with your language.
4. Become a Video Content Creator
If you are a creative person, and you love making videos, then this section is for you.
You may have heard of the term "vlog". It's short for "video blog". They're becoming increasingly popular as a way to share your message or business in a new and engaging way.
There's no question that the internet is changing how we do everything, from shopping to banking to dating. As the number of people who use the internet continues to grow, so does the demand for online video creators.
Vlogging requires a lot of work – from planning content, video editing and engaging with your viewers. Some people make vlogs out of passion or hobby and some make vlogs to earn money.
Potential to Make You a Full-time Income
Vlogging is a very viable and lucrative way to make a living. Many YouTube vloggers have done it and became successful that they've turned vlogging into a full-time career. But, like I've said earlier, it takes a lot of work and time to get started. Also, there are also no guarantees of success in this industry.
You can earn money from your YouTube channel later on, through Youtube monetization program, affiliate marketing, and merchandise.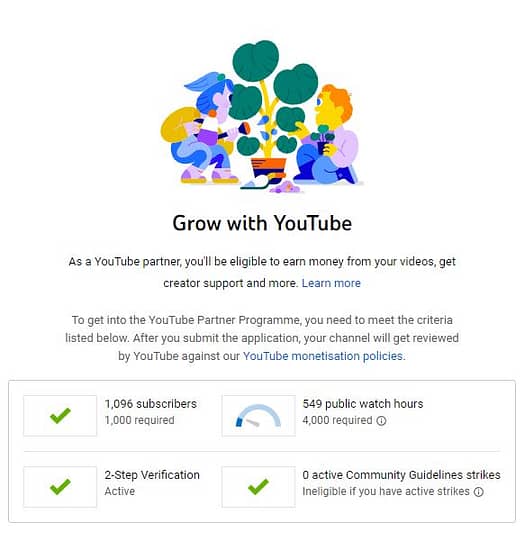 5. Become a Virtual Assistant (Online Freelancer)
I've been working as a freelancer since 2017, and not to brag, but I can say that I've become successful here. Though not as fast as the other Virtual Assistants or Filipino freelancers, I was able to build my freelance business quickly after 2 years because I learned how to strategically position myself in the right niche, I worked really hard to build my reputation and online presence, and I was lucky enough to have a great service to sell at the right time.
So I'd like to share some tips with you on how to start freelancing and how to make money doing so, even if you're a complete beginner.
If you want to make the most out of your freelance career, here are some ideas that I hope will help:
Watch free tutorial videos in YouTube before buying a course.
Choose your niche and get clear on what you want to offer.
Create a portfolio.
Build your credibility.
Determine your price.
Start as a part-time first before resigning to your 8-5 job.
Freelancing is not always an easy career choice. Many people think it's an easy money and that it's the ultimate in flexible work. But let me tell you a secret: It takes hard work, long hours of self-learning and sometimes sacrifice. And if you don't do it right, it can be a real drag on your career.
6. Become an Affiliate Marketer
We all know that there is a high demand for online shopping nowadays. With the current pandemic, there is even more demand for online purchases and transactions. Because of the situation, online shops such as Lazada and Shopee are becoming more popular here in the Philippines and many sellers are switching to eCommerce instead of focusing on their physical stores.
But, are you aware that you can also earn from Shopee and Lazada without becoming a seller? With the help of these eCommerce platforms, you can now earn through affiliate marketing.
What is affiliate marketing?
Affiliate marketing is the process of promoting other people's products in return for a small commission for each sale you will generate.
This type of marketing has been around for quite some time, and you don't need to be a pro to get started. You can use social media, blog posts, YouTube videos, etc. to promote the product. There are many affiliate programs out there that will work for you, so research them all out and find what works best for your business.
7. Sell what you don't use
If you have items at home, like electronics, clothes, accessories that are no longer in use but still in good and working condition, why not make money out of it? In the Philippines, selling used items can be a great source of extra income, but you can also turn it into a small business if you have enough items.
You can take a good picture of these items using your camera phone, do a little bit of editing, and post it online. There are also communities of buy and sell in the Facebook group like Declutter Manila and others, where you can post your pre-loved items for sale.
8. Earn through Online Surveys
Market researchers are hired by companies to conduct surveys on their behalf. This is to gather information and ask the opinion of the public on a specific product/service. So, online surveys will come into play. Market research sites will pay people to answer surveys.
Answering surveys from survey sites is not going to make you reach, but they can only offer a nice little side income as some of them do offer product discounts, real cash, gift cards, and other perks.
9. Venture into Dropshipping Business
Dropshipping is now making a debut in the Philippine market, and it has been able to help hundreds or thousands of Filipinos earning five to seven figures even in the time of the pandemic. With Dropshipping, you can enter the eCommerce industry with low capital investment. It is also a great way to test a variety of products in your niche to find what works for your business.
But what is dropshipping?
Dropshipping is a retail fulfillment method where businesses don't have to worry about the storage facility, product inventory, product shipment and delivery. When a business uses this model, it purchases the items it needs to sell from a third party supplier and makes them shipped directly to the customer. This way, the seller doesn't need to worry about the product itself. The downside of this model is that it can be difficult to cover demand or react to changing market conditions.
(Interested in Dropshipping? Learn more here.)
Side hustle is hard but worth it.
Side jobs are great for some people. Some people really enjoy working in the "real world." For others, the extra money can help them pay off debt and/or live a bit more comfortably.
As you work to launch your financial independence, you can either curb your expenses or increase your income. Either way, side hustles are a perfect way to increase your revenue.