Before I become a successful virtual assistant, I first worked in the corporate world, but not for long!
My first experience was working in an FMCG company where I worked as a contractual. I worked only for 11 months! Managers want me to stay, but I had to decline as the offer is still for the contractual position.
After 3 months of applying and waiting, I got my second job in a real estate company and got regular after 6 months but, I didn't last for long as well.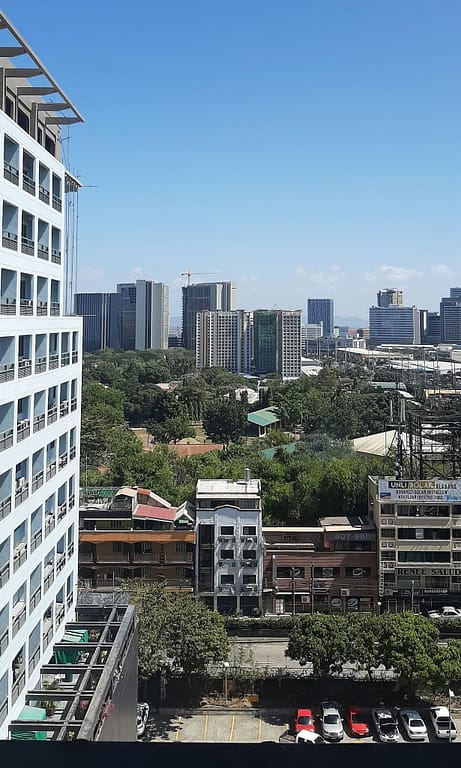 I know these companies are one of the top companies in the Philippines, but I just felt that working in corporate is not for me. Why?
My mother has an illness (not going to elaborate that.
I'm not too fond of company parties; As an introvert, I find it overwhelming to join in spending a half-day in crowded places. Haha!
Lastly, I already reached the point in my life where I want to balance my work and my ME time.
How did I become a virtual assistant?
While working on my second job, I'm also studying in a foreign language school, my couple classmates who were already 3 yrs working remotely, I could say that they are angels sent from heaven! They are the reason why I'm in the freelancing world today! They give me some of the freelancing websites like Upwork, Craiglist, Remote Jobs, People per Hour, and even Onlinejobs.ph. At that time, freelancing was still in a small to medium competition, so I already got a client after a month!
So to answer the questions of many Filipinos…,
How to become a virtual assistant?
I know some Filipino VA aspirants took the risk of leaving their corporate jobs then getting stuck in finding their first client, and I feel bad for them. I have friends who came back from corporate work because it's been a few months since their application but to no avail.
Becoming a virtual is not easy nowadays, so if you still want to become one, you must understand getting a client is almost the same as applying for a corporate job. Today, the freelancing world is a big competition; many are switching to freelancing for the same reason as you.
So before you decided to leave your job, you might want to consider these tips.
1. STUDY. STUDY. STUDY
If you don't like your field you're currently in, search for fields that are currently available for remote jobs. If you have chosen your area, go to Youtube, and there are courses for virtual work! If you want to get a fully comprehensive course, you might want to try paying courses. There are low paying course (e.g., Udemy)
Download the LIST OF CHEAP AND FREE ONLINE COURSES HERE
2. OFFER WORK FOR FREE! (INTERNSHIP)
You read it right. Like I've said, if you switch field, you should go back from the start. Please Apply what you have studied, offer someone your service; it could be your friends, families, strangers, or whoever you think should be. If you want to apply from the same field. Skip this stage.
3. BUILD PORTFOLIO AND GET A FEEDBACK
Compile all the work you've done, and keep it. Some clients nowadays are looking for portfolio and testimonials from previous clients as proof that you have experience. Since you offer your work for free, ask them to give you feedback as a form of payment! Then, you're ready to look for a client!
4. GET A PART TIME JOB FIRST (If possible)
Get a part-time job first. Don't leave your job yet without a sure client. I get it; you're a risk-taker, but would it be nice to try it first before you go to full transition? VA jobs are not easy; just because it says WORK FROM HOME doesn't mean we are at home doing Facebook and stuff. We also do what you do; we get what you get. We get stress from work and get disappointed with our clients (or bosses). VA jobs is not for everyone; I guarantee you. So take a part-time and see it for yourself. Once you enjoy it, GO AHEAD AND RESIGN!
4. DON'T SETTLE FOR LESS
Okay, this is the most controversial part. (Disclaimer, all of these, are from my opinion and experience), some newbies, and even with minimal experience are accepting a $2/hr job, just to get experience. But, because of that, clients will get the impression the Filipinos accept a lowball offer, which is disappointing; you spent a lot of effort studying, you spent your money on tools and courses, then these clients will just underestimate us just because someone accepts a lowball offer? Isn't it unfair?
5. BE THE "BOSS", NOT THE EMPLOYEE
Be the "BOSS," not the employee. Just because clients are our source of income doesn't mean they are considered as EMPLOYER. Remember, we are the ones they need; we pay for our utilities, tools, and taxes. We are also a business owner providing service; we only get paid for our services. You should be the one dictating how much they should pay and the inclusion of your service.
So there you go, be confident in yourself, apply the above tips, and you would get your desired offer. Happy freelancing!
Do you have any questions for me? Shoot me an email.
Did you enjoy reading this topic? Read next blog: Are Freelancers also affected by COVID-19 Pandemic?