We all know how much virtual assistants' support save your business/es in many ways. And just a bit of sharing, as a virtual freelancer, remote working allows me to do the work I love and help my clients from anywhere in the world. It allows me to make a difference in the lives of others without the stress of commuting or office politics. Well enough of me, but, are you aware that hiring virtual can reduce your company's carbon footprint?
"Virtual Assistants" Are Changing The Way Companies Reduce Their Carbon Footprint
According to a recent study by McKinsey, companies will need to make changes to their operations to effectively combat climate change and stay competitive in the coming decades. But in this generation, it's very hard to be "green" or to practice carbon neutrality, convenience in technology comes with a price.
However, the good news is many businesses are realizing the environmental impacts they're having. One of the most significant ways in which a company can reduce its carbon footprint is by outsourcing. By outsourcing their phone calls, email, social media management and more to virtual assistants, companies are getting rid of paper and using less energy usage.
Our Carbon Footprint
According to The Nature Conservancy, humans are the main reason that we're destroying the natural world. We are using up the resources of this planet at an alarming rate. As human beings, we need to be aware of our carbon footprint and take action to lessen the impact we have on the environment. As a way to get everyone aware, I'll show you a few statistics on how much carbon footprint has changed throughout the years:
1. The Carbon Footprint of an Average Person
The average person living in the United States has a carbon footprint of around 16 tons. Globally, the average carbon footprint is around 4 tons. To have the best chance of avoiding a 2℃ rise in global temperatures, the average global carbon footprint needs to fall to under 2 tons by 2050.
2. Greenhouse Gas Emissions from a Vehicle
The average annual Carbon Dioxide emissions of a typical passenger vehicle for a year emits about 4.6 metric tons or 4,600 kg. This is assuming that the average gasoline vehicle on the road today has a fuel economy of about 22.0 miles per gallon and drives around 11,500 miles per year. Every gallon of gasoline burned creates about 8,887 grams of CO2.
3. Carbon Footprint from Fast Fashion
Believe it or not, the fashion industry is one of the most polluting and an industry that makes a huge contribution to climate change. According to the UNEP (United Nations Environment Program), the fashion industry uses 93 billion cubic meters of water each year, enough to meet the consumption needs of five million people. That is equal to about 20% of the total waste generated globally. Of that amount, 87% is incinerated or disposed of in landfills. That is the equivalent of around 2.3 billion tonnes of carbon dioxide emissions, more than all international flights and maritime shipping combined.
4. Carbon Emissions from Commercial Buildings
Commercial buildings are responsible for 36% of global energy use and 39% of energy-related carbon dioxide emissions annually, according to the United Nations Environment Program (UNEP). In the United States alone, US Energy Information Administration said that residential and commercial buildings account for 40% of energy consumption.
Building emissions are measured as the combination of day-to-day energy use and the embodied carbon of a building – that comes from transportation of building materials, electricity and water consumed. Globally, building operations account for about 28% of emissions annually. The embodied carbon of a building accounts for about 11% of emissions.
5. Greenhouse Gas Emissions from Food Industry
Other than the fashion industry, food industry also has a big impact on climate change. Food production contributes approximately 37% to 40% of global greenhouse gas (GHG) emissions, showing how much of an impact our diets have on climate change. Whereas, animal-based foods produce roughly twice the emissions of plant-based foods – beef production is the highest among animal-associated emissions, while rice production is the highest among plant-associated GHG emissions.
As we're all aware, climate change is a massive problem. We've looked at the biggest contributors to it, and now we're going to look at what can be done about it. Some regions have higher emissions, which is not only due to the consumption side but also on the production side.
The first step to reducing your energy consumption is to find out what is the biggest source of energy waste you produce. If you want to know more details about it, you can try the online Carbon Footprint Calculator here. Take the steps to make everything around you become energy efficient, and you will save money and help the environment.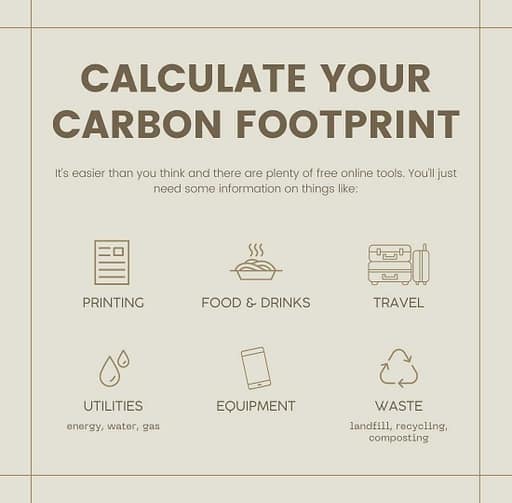 How The Virtual Assistance Industry Can Help Companies Cut Their Carbon Footprints
If you're like most companies, you're probably looking for ways to cut costs and become more efficient. While there are many areas that can be improved within a company, perhaps one of the most important today is to improve energy consumption. Energy usage is a significant factor when it comes to environmental impact. Now, let's about how hiring virtual assistant can help you cut your business' carbon footprint.
1. Reduce the need for employees to travel = Less transport impact
The majority of people are still traveling to work in traditional fuel vehicles. Virtual Assistants consumes less of the fuel as we don't travel much, (or not all), therefore contributing to a cleaner environment.
2. Reduce office space needs = Less Energy Consumption
The biggest difference between a virtual assistant and an employee is the fact that the virtual assistant does not require any physical space. Virtual assistants could be the new way to hire talent for companies around the globe. Many people are hesitant to manage and pay their employees or contractors that they cannot see, but because virtual assistants do not require physical space, no electricity costs to consider, or employee insurance to provide, some businesses are now considering hiring them.
3. Eliminate Paper Files = Less Commercial Waste
When you hire a virtual assistant, there is no need for office supplies. As long as you and your VA have internet access, both of you can work from anywhere, even in the comforts of your home. Office supplies mean additional expenses for your business and for your future disposal expense. With digital solutions, no need to purchase physical items and less litter on the planet.
A virtual workforce is a great way forward, but you need to find the right people.
Unquestionably, there are many advantages to having a virtual workforce. A virtual workforce is beneficial for many reasons. For starters, it is cost-efficient. Virtual workers can be hired by a company for relatively lower costs than traditional employees. This means that the company has enough money to invest in other projects.
There is also the benefit of flexibility. The business owner will have full control over how she/he wants his/her company to operate. Entrepreneurs and business owners can determine what kind of hours are required for the company to run and can also choose to work with any number of people in the business. For example, a virtual assistant can be hired to handle all the accounting tasks. Or the business can hire a single individual to handle the sales while another individual handles the marketing.
Green policies are important. We should always strive to reduce our impact on the planet. It is very important that we work hard to make sure that we do not harm the planet in any way. It's really possible to incorporate some green policies into your virtual workforce. Encourage 3Rs – reduce, reuse and recycle, and other green activities to help have a positive impact on the planet.
As a remote worker or a virtual assistant, I have no idea how many carbon emissions we generate. But I am happy to know that I am contributing to reducing climate change and protecting the environment somehow. This is one of the main reasons why I chose to work from home. It is good for the environment as well as for my family, my fur kids and me. I am also proud to be part of a global effort to create awareness about climate change and the importance of taking care of the environment.
Want to help your company achieve its corporate social responsibility goals? Consider hiring a virtual assistant to take on these responsibilities. Email me at contact@kathlinvirtualassistant.com